Should I Buy or Lease a Hyundai
Near Framingham, MA?
Shopping for a new Hyundai hybrid or SUV is an exciting moment, but with it comes important questions about how to pay for your new set of wheels. When you shop at our Hyundai dealership near Framingham, our auto sales team will explain all the pros and cons of buying vs. leasing a car nearby. We'll show you our current Hyundai Santa Fe lease terms and Sonata financing rates, so you can decide which option is best for your budget and lifestyle.
Make our Herb Chambers Company your trusted resource for buying or leasing vehicles in New England. We'll walk you through every step of the process and help you weigh your options, so you make a decision you're comfortable with!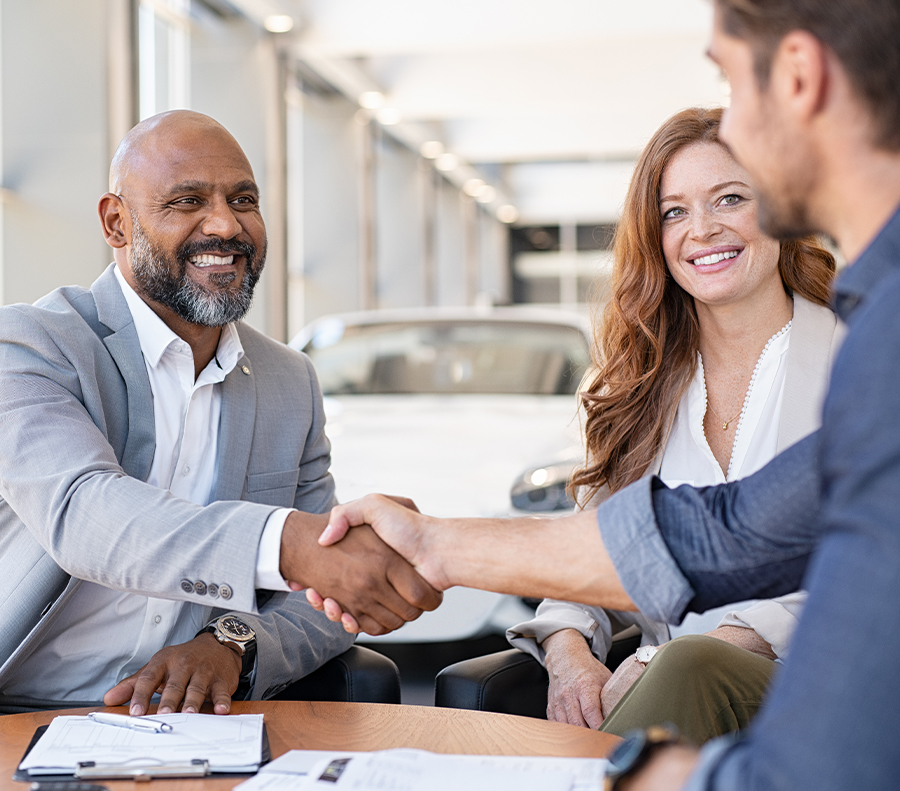 Buying vs. Leasing a Car FAQs
Should I buy a car or lease it?
This decision often comes down to a few important factors, but the most important is your budget. Leasing a car often offers more affordable monthly payments, however, unless you opt to buy the car at lease-end, you lose the equity you put toward the vehicle. If you finance a car, your monthly payments are often a bit higher, but you own the vehicle once it's been paid off.
Leasing a car is also a great option if you like to drive a new Hyundai every few years. You can seamlessly upgrade your lease once the terms expire and drive the most advanced cars available. When you finance a car, you're typically making a longer-term commitment and usually plan to drive the car for several years.
Is it better to lease or finance a car?
It's important to consider current Hyundai lease terms, auto financing rates, down payment amounts and term lengths when you're choosing whether to finance or lease a car. Ask our local Hyundai finance experts about the new car specials we're current running and we'll show you all the ways you can save!
Is leasing a car smart?
Leasing a car can be a smart way to drive a reliable new vehicle at an affordable price. Plus, leasing a Hyundai provides more flexibility. For example, if you want to upgrade to a newer model, you can do so at lease-end. Or, if you love your Elantra or IONIQ 5 and want to keep it, you can buy a car lease and save with the equity you've already accrued.
Hyundai Financing Near Framingham, MA
Whether you choose to buy or lease a Hyundai in MA, you'll love the vehicle you drive. Feel free to reach out to Herb Chambers Hyundai of Auburn to weigh your options. There are plenty of opportunities to save on auto financing rates or Hyundai lease terms, no matter which option you choose, and we're always happy to help!