Herb Chambers Smart Buy
Shop Online & Save Time
Are you looking to get behind the wheel of a new or used Hyundai, but can't find the time in your schedule to visit in person? With Herb Chambers SMART Buy, you can buy a Hyundai online and from the comfort of your own home! This digital retailing tool puts you in the driver's seat of the car-shopping experience, as it allows you to customize Hyundai lease or auto financing options depending on your budgetary needs. Plus, if you want to add in an extended Hyundai maintenance plan or car warranty program, you can do so with just a few easy clicks. If you have any questions during the online Hyundai sales process, feel free to call our Hyundai dealership in Auburn, MA, directly.
New Hyundai cars and SUVs are designed to provide drivers with the efficiency and versatility they desire. That's why we have an expansive selection of new Hyundai models for sale to suit every lifestyle. Rather buy a used Hyundai that comes backed by an extensive warranty? Make sure to browse our Certified Pre-Owned Hyundai cars to find exactly what you're looking for. Don't forget to see if you can take advantage of any current Hyundai lease specials or finance offers while you browse, too.
How to Buy a Hyundai Online
Step 1
Find the new or used Hyundai you want
Step 2
Click on the Herb Chambers SMART BUY or EXPRESS PAYMENT buttons.
Step 3
Calculate your used car's trade-in value if applicable.
Step 4
Choose if you'd like to lease, buy or finance the Hyundai you desire.
Step 5
Add extra warranties and protection plans to your sales agreement.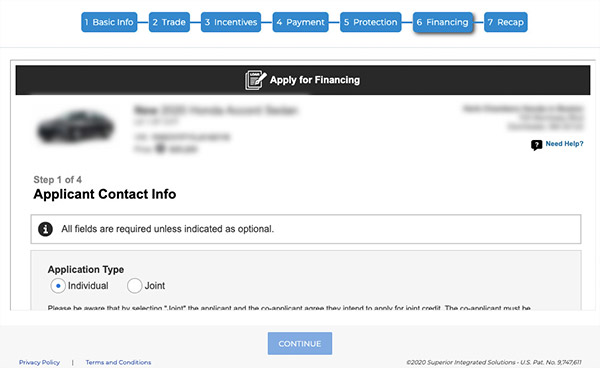 Step 6
Apply for financing, review your options and confirm final details.
Have any questions? Call one of our experts and they'll be happy to walk you through the necessary steps.